Consulting an attorney in Glen Burnie is an essential first step toward forming your business. An attorney can help you work through key questions that inform the structure of your new company. For example, he or she can help you determine whether a partnership, corporation, s-corporation (S-Corp), or limited liability company (LLC) would be more beneficial. An estate attorney can also help you consider how your estate planning needs may change after you open your doors for business, considering life insurance policies to pay debts of the business, buy-sell agreements with business partners in case one partner predeceases the other, and a partnership agreement. Another reason why you should develop a good working relationship with an attorney while your business is still in the planning stage is that your lawyer can help you strategize the resolution of future disputes, such as by going through mediation or making sure your attorney fees are paid for by the customer if you ever need to sue a customer for non-payment.
Businesses are often affected by federal, state, and local compliance requirements. For instance, if you plan to hire employees, your lawyer can walk you through the process of developing a written workplace discrimination/harassment policy. If you plan to offer your employees retirement benefits, you'll need to provide required notices to you employees and submit certain governmental filings. An attorney can help your company remain in full compliance.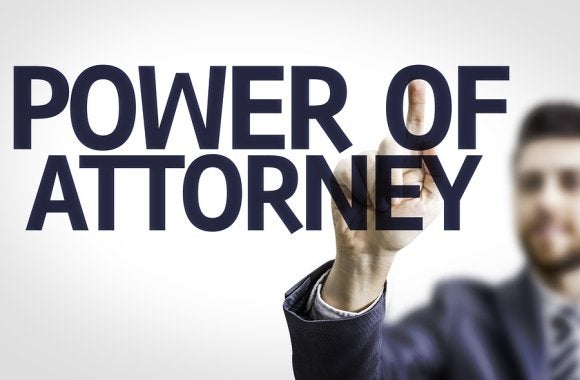 When you consult an estate attorney in Anne Arundel County, you'll likely bring along a list of your assets and the names of your intended beneficiaries. But estate planning involves much more than deciding when Junior can access his trust fund or who will receive the family's heirlooms. You can expect your estate planning attorney to ask you plenty of questions about your life, relationships, and even your identifying information.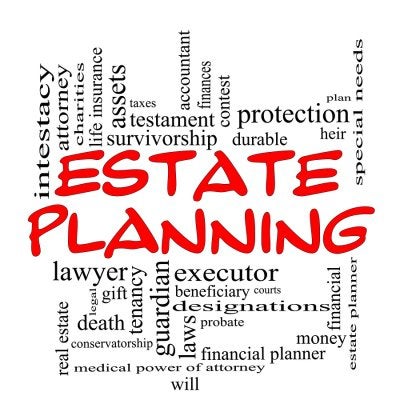 Who Will Become the Guardian of Minor Children?
One of the most important decisions a parent can make is who should assume guardianship of minor children in the event of the parent's death. If you are currently in good health, it may seem premature to think about this issue. However, tragedies can happen at any time. You do not want your family and friends going to Court and fighting over who will care for your children. It is better you plan now who can physically care for your children and who can manage his/her assets, which does not necessary have to be the same person.
Who Will Be Designated Secondary Beneficiaries?
Another question you should consider during estate planning is to whom you would like to bequeath your assets in the event that your primary beneficiaries are also deceased. You may even wish to designate tertiary beneficiaries in case of a major disaster. For example, you might assume that you'll leave everything to your spouse, and in the event that he or she also passes away, your assets will go to your children. In the unlikely situation that a calamity befalls your entire family, you can name a tertiary beneficiary such as a charitable organization.
Are There Any Discrepancies in Identifying Information?
As you might imagine, estate planning involves a great deal of paperwork. Any discrepancies in your identifying information may lead to legal problems later on. One example is a person that changes their name due to a marriage, divorce, or by Court petition. A more recent issue is individuals who are transgender should inform their attorneys if their gender identification is different on documents such as birth certificates. If this applies to you, your estate planning lawyer can guide you through the process of updating your legal records and making sure proper documents can be found for the Personal Representative.

Mediation services in Baltimore play an important role in dispute resolution. Mediation is an alternative to litigation when two or more parties cannot reach an agreement on their own. The parties sit down with a mediator, who is a neutral third-party. They discuss the issue, consider proposed solutions, and try to reach an agreement that does not involve having an attorney file a petition or claim in court. The mediator can draft the terms of the settlement into a written document to help prevent future disagreements on that issue.
You can hear more about mediation services by watching this introductory video. You'll learn about some of the benefits of choosing mediation instead of litigation. You'll also hear more about the role of the mediator. For instance, the mediator cannot force either party to accept any particular resolution. If either party is dissatisfied with the outcome of mediation, he or she could choose to pursue the matter in court.

Mediation can be an effective way to work toward a mutually agreeable divorce settlement. The mediation process is particularly ideal for spouses who must preserve a working relationship for the sake of their children. Although mediation is frequently used for divorces, plenty of myths about the process persist. If you're thinking about trying mediation near Baltimore, consider talking to a lawyer about what you can expect.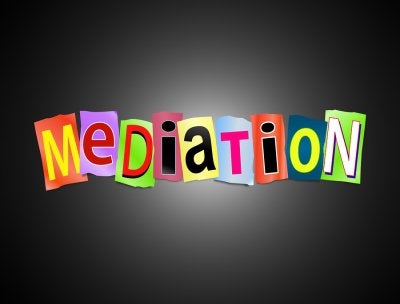 Myth: Divorce Mediators Are Similar to Family Therapists
Some spouses may hesitate to try mediation because of the mistaken belief that it is similar to marriage counseling or family therapy. However, mediators are not therapists, whose goal in that process is to save the marriage. The goal of mediation is to help the parties facilitate separation, resolve issues related to separation (division of property, division of debt, co-parenting, custody, visitation, child support, alimony, etc.).
Myth: Mediation Lengthens the Divorce Process
One of the most common myths about mediation is that it delays the finalization of a divorce. While this is possible, mediation usually shortens the process. When a divorce proceeding is particularly contentious, hammering out the details in court can take quite a while. On the other hand, if you and your spouse are able to reach an agreement during mediation, the mediator can draft the settlement agreement, which will speed up the divorce process..
Myth: Mediation Precludes the Need to Hire a Lawyer
Actually, lawyers can play a crucial role in mediation services. A lawyer can help you learn about your legal rights before you head into mediation as well as during the mediation process. He or she can help you through the negotiation process, suggest avenues toward settlement, and draft the settlement agreement.
Myth: One Spouse Typically Dominates Mediation Sessions
Not everyone has superb negotiating skills and an assertive personality. Fortunately, the mediation process can work for all types of people. During mediation, the neutral third-party balances the discussion to allow you and your spouse to discuss your respective positions.
Myth: Mediators Can Impose Binding Decisions
The mediation process puts control over the outcome back into the hands of each party. The mediator does not have the authority to force either party to accept a particular outcome. Sometimes, mediation fails to produce a settlement agreement. If the parties reach a roadblock on an issue, the mediator cannot act like a judge or arbitrator and resolve that issue. Instead, the parties will have to submit that issue to a judge to decide.