Mediation is an effective alternative to court. During mediation sessions in Baltimore, a neutral third party helps parties who are at odds with each other explore the issues and discover mutually agreeable solutions. Mediation is useful for many situations, including family law matters such as child custody disputes. Even when parents have experienced significant breakdowns in communication, they may decide to attempt custody mediation in order to make the arrangements themselves, rather than entrust the custody decisions to a judge.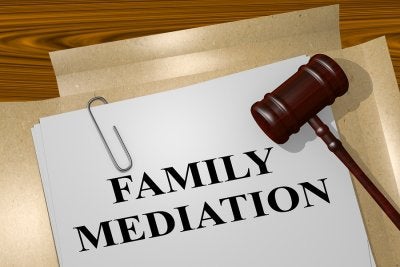 Children may have a limited role in custody mediation.
In most cases, children are not involved in settling custody disputes. Family law judges do not generally want to see minor children in the courtroom because of the significant stress this can inflict and the potential damage to family relationships. The same is true of custody mediation sessions. One of the goals of settling custody disputes is to avoid putting children in the middle; they should never feel as though they must choose one parent over the other. That being said, there may be some situations in which children can play a very limited role in custody mediation, provided that neither of the parents attempts to influence the children.
Children can aid in the identification of challenges.
Although children may not participate in the actual mediation sessions with all three parties, the mediator may decide to meet with the children separately to hold a low-stress discussion of the family situation. The mediator must be careful not to create a psychologically difficult situation for the children. Instead of asking a question such as, "Which parent would you rather live with?" the mediator might ask, "Who usually helps you with your homework?" The mediator might also prompt the children to identify challenges that may be settled during the mediation sessions. For example, a child might express concern about being able to participate in sports or other after-school activities despite the visitation schedule. The mediator can then bring these challenges into the mediation sessions and guide the parents in working toward solutions.

It may not be pleasant to think about what might happen to you if you become incapable of expressing your care preferences , but it is necessary to prevent interpersonal conflicts among family members. The document in which you can specify your healthcare preferences is called an advanced medical directive or a living will. Consider talking to an estate planning attorney in Baltimore about creating your advanced medical directive before speaking with your family about it.
When you are ready to discuss your living will with your family, watch this interview with a physician to get some helpful tips. He recommends that you first reassure your loved ones that you are not seriously ill, depressed, or otherwise experiencing trouble. This physician also discusses what adult children might consider when broaching this subject with their aging parents and he explains the types of decisions that a living will can encompass.

It's often assumed that a last will and testament will be followed to the letter, regardless of the personal preferences of the surviving family members. But in fact, will disputes are not as uncommon as you might think. If you suspect you are about to become involved in a will dispute, you should consult an estate planning lawyer in Baltimore without delay. Certain situations may be more likely to lead to a challenge of the will than others.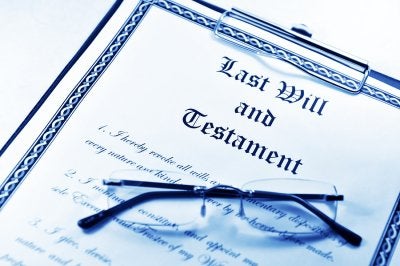 Multiple Marriages
Divorce and remarriage can be contentious situations after death as well as during life, particularly if the first marriage produced children. Sometimes, it is discovered that the decedent left the entire estate to the last spouse that he or she married. In turn, the inheriting spouse may leave the assets to his or her surviving children. The children from the previous marriage may become disgruntled that they were not named as beneficiaries in the will. These children may decide to contest the will, perhaps by claiming that the spouse from the second marriage coerced the decedent into signing a new will.
Disinherited Children
Deciding whether or not to leave children an inheritance can be a highly sensitive choice. It is the right of the testator to decide exactly how his or her assets will be distributed. In some cases, individuals prefer to give their entire estate to charities, rather than to family. While this is certainly a legally allowed decision, the children or other family members who are disinherited may raise objections to it. Testators may try to avert future will disputes by writing a letter that explains his or her choices.
Disparate Inheritances
A similar situation is when one of the beneficiaries receives a significantly larger inheritance than the others. Sometimes, a testator will decide to leave a larger portion of the estate to an adult child who served as a primary caretaker of the testator. In other cases, the testator may leave a larger inheritance to the family member who is most likely to be financially responsible. Again, this is a legal right of the testator, but it may lead to future conflicts.

Mediation services available in Baltimore can help you and your spouse avoid the expense and hassle of a lengthy trial. With the help of a neutral mediation lawyer, you and your spouse can review the marital assets and liabilities, and ideally, reach mutually agreeable decisions. To get the most out of each mediation session, you should arrive prepared with all of the necessary documents.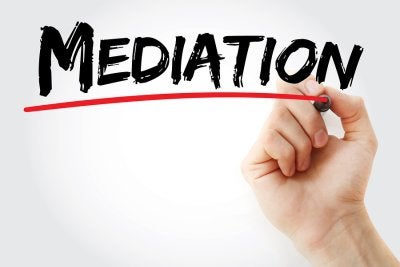 Account Statements
Set aside plenty of time to gather together financial documents. You will need statements of all of your accounts, including sole and joint accounts. These include statements for your checking and savings accounts, money market accounts, pension plans, Roth IRAs, and stock and bond investments. You'll also need current balance statements for all accounts held for the children, such as CDs, money market accounts, and savings accounts. It may be necessary to hire a professional actuary to determine the present day value of certain accounts such as retirement funds.
Balance Statements
After you have gathered together account statements, it's time to print out balance statements for all of your credit cards, mortgages, lines of credit, and home equity loans. Student loans, motor vehicle loans, personal loans, and business loans also play a role in marital asset mediation. Additionally, you'll need to bring information on any pending civil lawsuits in which either of you or both of you are named as defendants.
Benefit Statements
If your job offers benefits, you'll need statements for each of them. These include incentives, stock options, and golden parachute plans.
Property Appraisals
You may need to hire a professional appraiser to obtain appraisal statements for personal property. The mediator will request evidence of the current market value of all tangible assets, including motor vehicles, artwork, jewelry, antiques, and all other valuables.
Tax Returns
Bring copies of your state and federal tax returns for the past three years. Include copies of all 1099 and W-2 forms. If you or your spouse has a business, the past three years of corporate tax returns are also required. Additionally, you should expect to bring statements of your income for the past six months.

Resolving family law matters often involves litigation, but there may be a better solution for your case. Consider speaking with a mediation lawyer in Baltimore about divorce mediation. As you'll learn when you watch this video, divorce mediation is a process that is facilitated by a neutral individual.
During a mediation session, the mediator guides each party in identifying the issues that need to be resolved, each party's position on the issues, and possible solutions such as compromises. Through divorce mediation, you and your spouse may be able to agree on arrangements for property division, child custody, visitation, child support, and spousal support. Reaching agreements in mediation can help you and your spouse avoid the hassle and expense of going to trial.

It's often expected that a divorce agreement will resolve family law issues beyond a shadow of a doubt. But in fact, many disputes can arise months or years after the divorce agreement was signed. For example, one party may wish to change the custody agreement or child support arrangement. If this applies to your situation, you can consult a mediation lawyer in Baltimore . He or she may recommend post-divorce mediation. Being well prepared for your mediation sessions can help you get the most out of them.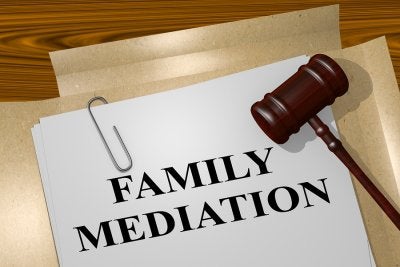 Gather Documents
Ahead of your first mediation session, you should gather together documents that are relevant to the case. Your lawyer can provide guidance on which specific documents or evidence will be useful for achieving your goals. For example, if you wish to increase the child support payments you're receiving, you may need evidence that demonstrates that the child's financial needs are increasing. These might include medical bills or receipts for extracurricular activities. Perhaps you wish to modify the visitation schedule. For example, you might argue that your child's grades are declining because of the back-and-forth visitation during the week days. Gather together your child's report card, progress reports, notes from teachers, and similar evidence.
Prepare Proposals
You likely already have a clear idea of what you would like to accomplish in post-divorce mediation. But it can be even more helpful to put your proposal into writing. For example, you might develop one or more alternative schedules of visitation. If you want your child with you during the entire week, you'll need to be prepared to increase visitation during other times such as school vacations, holidays, and weekends. Understand that it's unlikely that your proposal will be accepted exactly as is. However, it can provide a good starting point for the discussion.
Adjust Your Mindset
Before going into mediation, your lawyer may counsel you to adjust your mindset. Mediation is intended to resolve conflicts in a mutually agreeable way . It's expected that parties involved with mediation may not be on the best of terms, but entering mediation with a confrontational mindset is counterproductive. Remind yourself that you'll have to be willing to compromise to make progress. You might even identify areas where you're willing to compromise before your session with the mediator.

Mediation is an invaluable tool for resolving many different types of disputes, including disputes that involve adoption. Adoption mediation can help adoptive parents and birth parents reach mutually agreeable arrangements that allow them to avoid prolonged and contentious court battles. A mediation lawyer in Baltimore can assist your family in all types of circumstances, including independent adoptions, in-state and out-of-state adoptions, contested adoptions, and many others.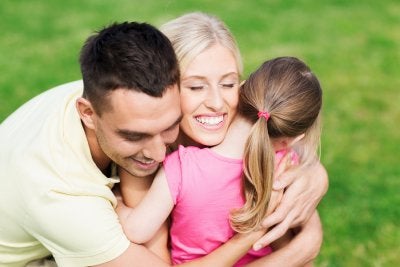 What is a post-adoption communication agreement?
One of the most common problems that adoptive parents encounter is post-adoption contact. An adoption could be proceeding smoothly when one or both of the birth parents abruptly demands ongoing contact with the child after the adoption. Adoptive parents should not feel pressured to immediately agree to the demands of the birth parents. Instead, they can turn to adoption mediation to resolve the conflict by producing a mutually agreeable post-adoption communication agreement. This is a written agreement that is signed by both sets of parents. The purpose of the agreement is to serve the best interests of the child. The agreement outlines the specific contact that will be allowed, including the type of contact (e.g. phone calls, visits, or letters) and the frequency of contact. If visits will be allowed, the agreement should specify the location of the visit and how long it will last. Post-adoption communication agreements, much like child visitation orders, can also make arrangements for dealing with special occasions like birthdays and holidays.
What is a contested adoption?
A contested adoption occurs when a birth parent agrees to place the child for adoption and the other birth parent objects to the adoption. Typically, the birth mother initiates adoption proceedings and the birth father later objects to them. Usually, the law grants preference to birth parents when assessing parental rights. However, adoption mediation can still be useful in contested adoption. In some cases, the objecting birth parent may decide to allow the adoption to proceed if he or she will be granted post-adoption contact.
How can adoptive parents prepare for adoption mediation?
The best way to prepare for adoption mediation is to consult the mediation lawyer. Learn what to expect from a typical mediation session, understand the goals and limitations of mediation, and consider adjusting your mindset. To reach a compromise that is in the child's best interests, it may be necessary to be open-minded toward the needs of the other set of parents.

Mediation can be a useful tool during divorce to settle issues with as little acrimony as possible. Whether or not mediation was part of your initial divorce, it can also be helpful in solving new issues as they arise after the divorce. Post-divorce mediation in Baltimore allows former spouses to address unforeseen circumstances without reopening old wounds and going into the process as adversaries, since mediation is focused on building agreements that are acceptable for everyone. Here are some of the many reasons people attend post-divorce mediation.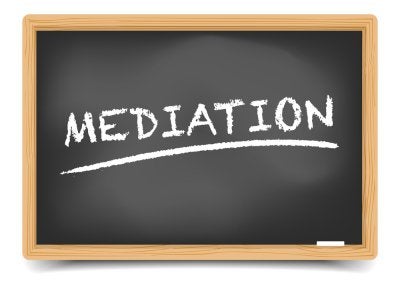 Child Support Modification
There are numerous reasons why a child support agreement may need to be modified, from job loss to increased income. When a circumstance arises that causes one parent to reopen the discussion about child support, mediation allows him or her to do so without the contentious nature of court. A mediator can help both sides lay out their opinions and work with them to build a new agreement that satisfies both sides.
Child Custody Modification
Child custody is almost always a difficult issue during divorces, and sometimes, after the final decree is issued, parents find that the agreement isn't working. Perhaps the children want to split up their time differently or one parent feels like he or she needs more time with the children. In some cases, parents need to adjust child custody and visitation schedules because of relocations or changes in working hours. Rather than arguing over the issue in court, mediation lets parents work together on the same side to give and take on an agreement that meets both of their needs.
Alimony Modification
Sometimes, the circumstances that were in place during the original alimony ruling may change, forcing the need to modify the agreement. For instance, the spouse paying alimony may lose his or her job, changing his or her ability to pay, or a spouse receiving rehabilitative alimony may finish school early and land a lucrative job. Mediation gives both parties a place to discuss their concerns openly and collaboratively in order to come up with a solution.

When you give an individual power of attorney , you allow that individual to make legal, financial, or other decisions in your stead. If you choose to grant power of attorney, you may opt to turn over decision-making immediately, or only under certain circumstances. Health care power of attorney is a document that allows a person you trust to make decisions on your behalf in terms of health care and treatment options if you are unable to communicate or make these decisions for yourself. Without this document, health care decisions will fall to family members in an order specified by state law. You can find out more about granting health care power of attorney in this informative video; if you have other questions about this document or about any other aspect of estate planning or will writing, contact your lawyer in Baltimore for personalized answers and advice.

Mediation services in Baltimore play an important role in dispute resolution. Mediation is an alternative to litigation when two or more parties cannot reach an agreement on their own. The parties sit down with a mediator, who is a neutral third-party. They discuss the issue, consider proposed solutions, and try to reach an agreement that does not involve having an attorney file a petition or claim in court. The mediator can draft the terms of the settlement into a written document to help prevent future disagreements on that issue.
You can hear more about mediation services by watching this introductory video. You'll learn about some of the benefits of choosing mediation instead of litigation. You'll also hear more about the role of the mediator. For instance, the mediator cannot force either party to accept any particular resolution. If either party is dissatisfied with the outcome of mediation, he or she could choose to pursue the matter in court.