One of the benefits of estate planning with an experience estate attorney in Baltimore is finding ways to help your beneficiaries avoid probate. Probate is long and expensive, and if you don't set up your estate properly, your assets could be tied up for an extended period of time. Fortunately, an estate lawyer can help you use legal tools that let you pass property to your beneficiaries outside of probate, saving considerable time and money. Here are some of the strategies that can be useful in protecting your assets from probate.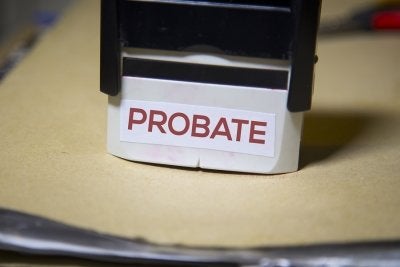 Joint Property Ownership
You can use the right of survivorship to prevent a property from entering probate by owning it jointly. Jointly owned properties automatically pass to the co-owner upon the death of the other owner, with no need for probate. Typically, your estate lawyer will create a legal document that sets out the joint ownership and the right of survivorship. Although married couples usually have joint property ownership, the agreement doesn't have to be between two spouses. Anyone can create a joint property ownership agreement with any person they wish to inherit the property without having to deal with probate.
Death Beneficiaries
There are certain types of financial accounts that allow you to name a beneficiary to inherit the account when you are gone, thus passing outside of the will and the associated probate process. These accounts include payable on death (POD), transfer on death (TOD), and retirement accounts, including traditional and Roth IRAs and 401(k) accounts. However, keep in mind that an surviving spouse often has a right under the law to some portion of your retirement accounts, so even if you don't name him or her as the beneficiary, they may automatically receive a least a portion of them. Your estate planning lawyer can help you plan accordingly.
Revocable Living Trusts
Revocable living trusts let you transfer assets to a trustee while you are still alive, with the right to cancel the trust at any time. The trustee becomes the owner, so the property can no longer be included in your estate and will not enter probate upon your death. The trustee will then distribute the assets as instructed by you in documents prepared by your attorney.

One of the methods people use while estate planning to avoid probate is a living trust. A living trust allows you to pass assets outside of probate to your beneficiaries while you are still alive. When building a living trust, it is important to work with an experienced estate lawyer in Baltimore to ensure that it is established correctly.
Watch this video to learn more about living trusts. Because probate can be lengthy and expensive for your beneficiaries, many people focus on taking steps to avoid it while going through the estate planning process. Living trusts are also beneficial for people who wish to avoid probate because of privacy concerns or who want to ensure certain assets get to the intended beneficiaries by passing them outside of the probate process.

It should come as no surprise that alimony can be an extremely difficult part of divorce negotiations. However, some couples are able to minimize their conflict and come to an agreement over alimony in mediation. Mediation differs from court in that it is not about winners and losers. Instead, mediation focuses on helping both parties work together to come up with a viable solution that feels right to everyone. There are several reasons why choosing mediation in Baltimore over court can be beneficial.
One significant benefit of going to mediation for alimony is that it is less expensive and time-consuming. Courts have to consider a long list of factors before making a ruling on alimony, which can drag out this contentious issue and increase the stress surrounding the divorce. Settling alimony in mediation allows you to circumvent court-dictated alimony standards and come up with a better solution that meets everyone's needs. Working together in mediation also sets the stage for cooperating on more issues in the divorce, so you can reduce the amount of stress associated with the process.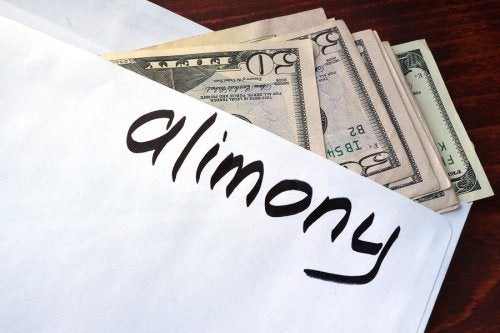 Sometimes, part of child support and child custody cases involves addressing the issue of paternity. This area of family law can be difficult for everyone involved, but it is necessary in some cases to take this important step before any decisions about child support are made or after child support is in place but one parent has a doubt about paternity. Although some paternity tests are ordering the courtroom, disputes about paternity can also be addressed during mediation. Going to mediation in Baltimore to deal with questions surrounding paternity and child support is similar to any other mediation experience. If you have a mediation session planned, here are some tips for preparing.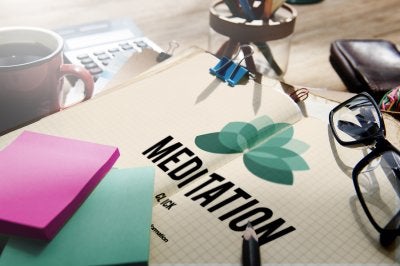 Consider Your Personal Statement
Most mediation sessions begin with each party making a brief statement about the issues you hope to resolve during mediation and how you view the dispute from your perspective. Although you will be allowed to speak without interruption while making your statement, keep in mind that the other party's attorney may be present and could use information shared in mediation in court should the negotiation fail. Talk through your statement with your lawyer to avoid any issues. For instance, if your stance is that a paternity test should be required, avoid saying anything that suggests that you know the child is yours.
Prepare for Questions
The mediator will likely ask both sides questions to gather information that could be helpful during the negotiation. These questions help the mediator identify possible solutions that could work for both sides. Remember that mediators do not provide legal advice. Your lawyer should be present at all mediation sessions in case you have legal questions and to review any documents before you sign them.
Be Open to the Process
Mediation is designed for both sides to come away feeling satisfied with the agreement. One side does not win while the other loses. Your lawyer can help you understand the strategies the mediator may use to help you reach an agreement. Remember that your paternity dispute is not resolved until an agreement is signed, so you have nothing to lose by entering negotiations.