Adopting a child is a wonderful way to grow your family. However, international adoptions have restrictions that do not apply to domestic adoptions; working with an attorney familiar with family law in Baltimore can help reduce stress associated with and speed along the international adoption process. The country of origin of the child can influence the ultimate adoption process, but all international adoptions require a few basic determinations. First, you will need to undergo a home study and apply to the U.S. Citizenship and Immigration Services for the ability to adopt. Next, you must file a petition and ensure the child you wish to adopt is eligible to immigrate to the U.S. Once the adoption process is complete, you must obtain an immigrant visa for the child so he can be brought into the country.
Each year, thousands of children are adopted from overseas into American families. Your family law attorney can help you throughout the adoption process with services that include assistance with finding an appropriate adoption service provider and adoption mediation if necessary.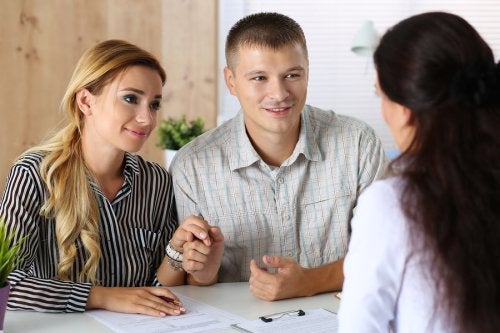 During a divorce, a couple's assets must be divided to the satisfaction of both parties. These assets may include money, property, vehicles, and personal items. When partners disagree on the division of property and assets, it is the role of a mediation lawyer to step in and assist the couple to ensure that the divorce process can proceed. During divorce mediation in Baltimore , you and your spouse will meet with an agreed-upon mediation attorney to reach an agreement concerning your assets without the influence or mandates of a judge.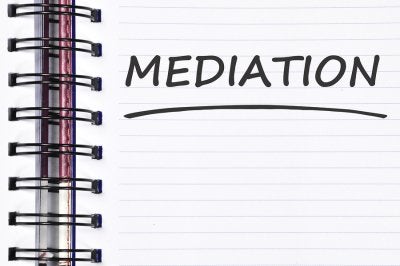 The Mediation Process
When you meet to solve a dispute over marital assets via mediation, you and your spouse will typically meet with your mediation attorney without the company of your divorce lawyers. Instead, the mediation attorney will provide any advice or family law information you may need during the mediation process. Once you have both signed a mediation agreement, you will discuss your concerns with the mediator, who will attempt to guide you and your spouse to a resolution regarding the way in which assets will be divided following your divorce. You may need several sessions with the mediation attorney to reach a satisfactory agreement. Once this agreement has been reached, your mediator will draw up a settlement agreement, which you and your divorce lawyer may review before signing.
The Benefits of Mediation to Divide Assets
There are several benefits associated with seeking mediation services if you and your spouse are having difficulties dividing assets during a divorce . The mediation process is confidential and informal, allowing you to reach an agreement without the oversight of a judge or in the setting of a formal courtroom. Additionally, the divorce mediation process is often faster and more cost-effective than an in-court settlement mandated by a judge. This process gives you and your spouse the opportunity to work out the division of your assets in a way that is acceptable to you both, rather than being forced to follow the decree of a judge.

Drafting a will ensures that you are able to clearly state your wishes regarding issues such as asset inheritance and child custody or guardianship following your death. Whether you are creating a will for the first time or updating a previous document, it's important to consider several factors when making provisions for guardianship in your last will and testament in Baltimore. Working with an experienced lawyer can help you ensure that the provisions you make are appropriate and beneficial for your children in the event of your death.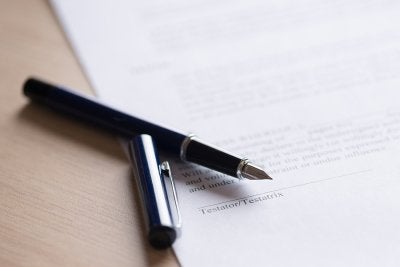 Tips for Naming Guardians
During the creation of your will, you should name one primary and one secondary guardian for each of your children currently under the age of 18. The purpose of naming a secondary guardian is to ensure your child is cared for in the event that your primary choice does not wish to or cannot fulfill the obligations of guardianship. It is typically best to name only one primary guardian, as naming two individuals could lead to conflict over custody in the future; however, naming both members of a stable couple or marriage is acceptable if you want both parties to have legal control over your child's future.
Tips for Handling Finances
In addition to naming a guardian to retain custody of your children in your will, it's also important to consider how you will provide financial support for your children in the event of your death. You may wish to appoint a separate individual to control the financial aspects of your child's estate if you feel that the individual to whom you have granted guardianship may not be the best person to handle your child's financial future. Alternatively, you can opt to set up a financial trust for your children, which is designed to meet their ongoing financial needs; when creating a trust, you will need to name a trustee in charge of handling these assets.

Wills are legally binding documents that state your wishes regarding issues such as the division or inheritance of your personal assets and the custodianship of your children. Like wills and trusts, an advanced directive is a legal document designed for use in the future. This document can be created at any time with the help of your attorney in Baltimore .
An advanced directive gives instructions regarding important healthcare decisions. This document is used in the event that you cannot speak or communicate for yourself, whether due to age, disease, or an accident. An advanced directive may be used to give healthcare power of attorney to an individual of your choosing, or may override your family's wishes if they conflict with yours. This short video provides more information about advanced directives and their function.