Business disputes can arise over many situations, including miscommunications, disagreements over verbal contracts, and conflicts within your employee pool. Handling business disputes through litigation can be a costly and drawn-out process; by contrast, mediation can help conflicting parties reach an agreement much more quickly, often at lower cost. Knowing what to expect from business dispute mediation in Baltimore can help you better determine whether the mediation process is right for you.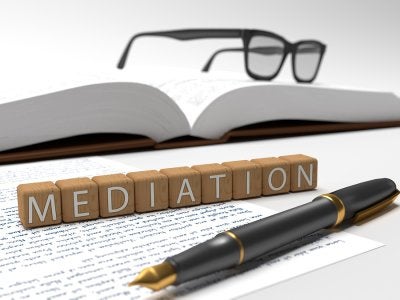 The Role of the Mediator
When you seek business dispute mediation, you and the party with whom you have a conflict will meet with a mediation attorney. This mediator will serve as an impartial third party to help you reach a resolution that is satisfactory to both parties. Prior to your mediation session, you may have the opportunity to speak with the mediation attorney in person or over the phone without the other party present, allowing you to present your side of the story. During mediation, the mediator may take either an active or a passive role, depending on your preferences.
The Process of Conflict Resolution
Mediation is a beneficial conflict resolution process , allowing both parties to discuss and reach a solution in private without the oversight of the public or a judge and courtroom staff. Depending on the type of mediation you prefer, your mediator may simply listen to both parties and point out the pros and cons of the potential solutions offered with complete neutrality. Alternatively, your mediation attorney may take a more active role that involves structuring the discussion and proactively guiding both parties toward a conclusion. Mediation can involve both joint sessions, during which all parties and their attorneys are present, as well as private caucus meetings, which allow each party to meet with the mediator privately as the process continues. Caucus meetings allow the mediator to evaluate both sides of the issue and make better-informed suggestions during joint sessions, and all information discussed during a private caucus remains confidential. Once a solution has been reached, your attorneys will use this information to draw up a legally-binding agreement.

When most people begin the estate planning process, they have two goals: to protect their resources as much as possible and to make dealing with the estate less stressful on their loved ones. When you need help with estate planning in Baltimore, Timothy Mummert of Mummert Law can help. Watch this video to learn more.
Mummert Law is experienced in all aspects of estate planning, from last will and testament preparation, revocable and irrevocable trust planing, and more. The firm is also here to help your loved ones deal with the process of probate as quickly and efficiently as possible. Delaying estate planning can put your assets at risk, so make an appointment with our attorney today.

When you form a new family through divorce and remarriage, your child's remaining biological parent typically retains some measure of legal guardianship over your children. If your new spouse wishes to become a legal guardian for your child, you must complete a stepparent adoption to terminate the rights of your divorced partner so these rights can be transferred to your new spouse. Stepparent adoption may or may not proceed smoothly, depending on the opinions of the child's biological parents; thus, it is always beneficial to seek the guidance of a family law attorney in Baltimore to guide you through the stepparent adoption process, especially if you anticipate a dispute that may require adoption mediation or a court investigation.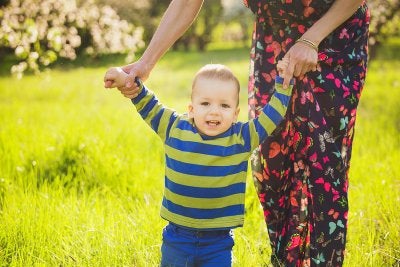 Seeking Parental Consent
To pursue a stepparent adoption in Maryland , the consent of both biological parents must be obtained. Thus, the first step in the stepparent adoption process is contacting the child's additional biological parent regarding the adoption. If consent is given, the adoption may proceed unhindered. However, if the biological parent does not consent to the adoption, further steps must be taken if you still wish to pursue stepparent adoption.
Handling a Parental Objection
When a biological or legal guardian refuses to relinquish their guardianship rights, they may file an objection to the adoption process. Alternatively, the biological parent may simply fail to provide legal consent. When an objection is filed or consent is not given, the couple wishing to pursue stepparent adoption may seek a court investigation to show that stepparent adoption is in the best interests of the child. If the legal parent is determined to have been absent or neglectful with regard to his parenting responsibilities, his rights may be terminated and the stepparent adoption allowed to proceed. Alternatively, if the contesting parent does not meet the legal definition of a presumed father, his rights may also be terminated to allow for stepparent adoption.
Even if you expect a stepparent adoption to go smoothly, a family law attorney is your best resource for guidance and support during this process to reduce stress for you, your spouse, and your child.

When you give an individual power of attorney , you allow that individual to make legal, financial, or other decisions in your stead. If you choose to grant power of attorney, you may opt to turn over decision-making immediately, or only under certain circumstances. Health care power of attorney is a document that allows a person you trust to make decisions on your behalf in terms of health care and treatment options if you are unable to communicate or make these decisions for yourself. Without this document, health care decisions will fall to family members in an order specified by state law. You can find out more about granting health care power of attorney in this informative video; if you have other questions about this document or about any other aspect of estate planning or will writing, contact your lawyer in Baltimore for personalized answers and advice.