Noncustodial parents do not have physical custody of a child, but are often granted visitation rights and still maintain certain responsibilities, such as providing child support. When custodial and noncustodial parents disagree, it's important to understand your rights as a noncustodial parent and how they affect your stance during visitation, custody, or child support mediation in Baltimore.
In this video, you will learn more about the rights of noncustodial parents. If you are meeting resistance from the custodial parent when you attempt to co-parent your child, an attorney specializing in family law can help. Filing a petition in court or seeking mediation will ensure that your rights regarding visitation, phone calls, and access to your child's records are upheld.

Child support consists of monetary contributions paid by a noncustodial parent to the custodial parent to provide for a child's daily needs. Following a divorce or paternity ruling, a judge will typically determine the amount of child support required in Baltimore using state guidelines that take into account income, healthcare costs, alimony payments, and other potential costs for daycare, schooling, and other daily necessities. Child support payments are made by the noncustodial parent to the custodial parent via wage attachment, which deducts the child support payment directly from the noncustodial parent's paycheck. It is the noncustodial parent's responsibility to ensure these payments are made on time, regardless of his current employment status, as well as if he becomes incarcerated or disabled. The custodial parent receives these payments directly, so long as she is not receiving Temporary Cash Assistance, or TCA. If the custodial parent is receiving TCA, child support payments are kept by the state and considered reimbursement for TCA benefits.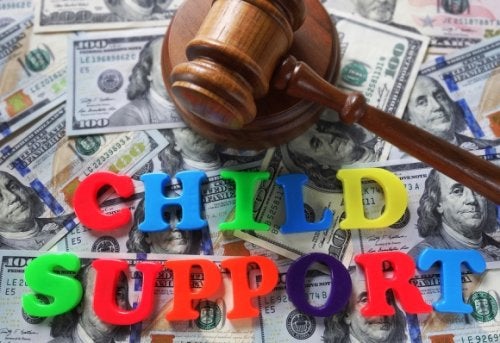 In the state of Maryland, a child is a minor until he reaches the age of 18, after which he is considered an adult. If you have a minor child under the age of 18, naming a guardian or custodian in your will is an important step toward ensuring he is cared for by an individual you trust in the event that you pass away before your child reaches adulthood. Regardless of whether you have already written a will in Baltimore or are preparing to complete this important task, reviewing or determining your choices for guardian and custodian is important for your child's future.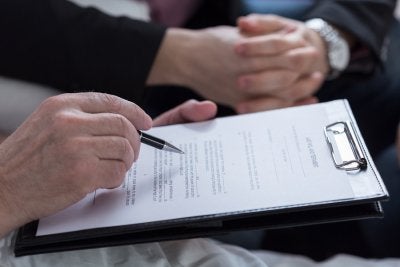 Designating a Guardian
A guardian is an individual to whom your child's care is transferred if both parents pass away. Naming a guardian in your will means you want this person to care for your child as if they were a parent until your child is no longer a minor. Guardians perform all parental duties, including making decisions regarding a child's upbringing, education, religious teachings, and medical care, so it's important to choose a person that you trust with your child's wellbeing. It's also important to note that if the individual named in your will is not your child's surviving parent, your wishes could be overridden in court and custody provided to the remaining parent if a judge feels it is the best situation for your child.
Designating a Custodian
Because minor children cannot inherit property or financial assets, you should also name a custodian in your will to handle your child's inheritance until he reaches a certain age or meets a specific milestone, such as graduating from college. The individual named in your will as your child's guardian can also serve as his custodian, or you may choose a different person to handle your child's finances and assets as the custodian. Thus, if you feel the person you want as your child's guardian is not the best individual to manage his inheritance, you can opt to name a different custodian to protect your child's financial future.

When you visit an estate lawyer in Baltimore to have your last will and testament drawn up, you might think that the document is beyond anyone else's ability to challenge. But in fact, after a person dies, a will may be challenged in court. A disgruntled relative might try to claim that the will isn't valid, for example. This is why you might want to talk to your estate lawyer about including a no-contest clause in your will.
A no-contest clause cannot definitively prevent anyone from challenging the validity of your will in court. However, it can certainly discourage your heirs from trying to do so. For example, if you leave your child $10,000 and your child feels that he or she should have received more, the presence of a no-contest clause means that if your child contests the validity of the will, he or she will receive nothing. On the other hand, if you entirely disinherit the child, then he or she has nothing to lose by attempting to challenge the validity of the will.