Family law in Baltimore and throughout Maryland allows possible fathers to challenge paternity, regardless of whether or not they are married to the mother. Men may seek to establish paternity because they want to be sure that the child is theirs, while mothers may seek to establish paternity for the purpose of obtaining child support. Family law allows paternity to be legally established with an Affidavit of Parentage, which is a document that the father will sign while the new family is still at the hospital or birthing center. Family law requires that this document be signed in the presence of a notary public.
If the father isn't completely sure that he is indeed the father, then he may wish to consult a family law attorney before signing this affidavit. The man who is presumed to be the father has the right to request a genetic test before signing it. If paternity is not established with an affidavit, then genetic testing may be requested. The parties can use a consent order to legally establish paternity when the probability of paternity as determined by the genetic test is higher than 99%.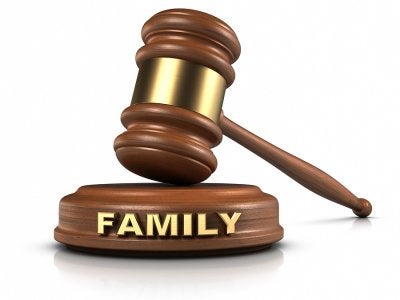 Mediation services available in Baltimore can help you and your spouse avoid the expense and hassle of a lengthy trial. With the help of a neutral mediation lawyer, you and your spouse can review the marital assets and liabilities, and ideally, reach mutually agreeable decisions. To get the most out of each mediation session, you should arrive prepared with all of the necessary documents.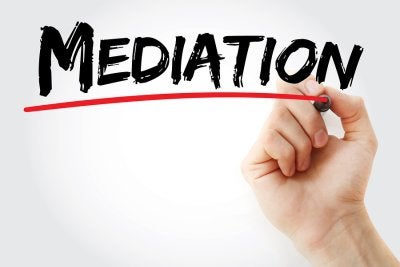 Account Statements
Set aside plenty of time to gather together financial documents. You will need statements of all of your accounts, including sole and joint accounts. These include statements for your checking and savings accounts, money market accounts, pension plans, Roth IRAs, and stock and bond investments. You'll also need current balance statements for all accounts held for the children, such as CDs, money market accounts, and savings accounts. It may be necessary to hire a professional actuary to determine the present day value of certain accounts such as retirement funds.
Balance Statements
After you have gathered together account statements, it's time to print out balance statements for all of your credit cards, mortgages, lines of credit, and home equity loans. Student loans, motor vehicle loans, personal loans, and business loans also play a role in marital asset mediation. Additionally, you'll need to bring information on any pending civil lawsuits in which either of you or both of you are named as defendants.
Benefit Statements
If your job offers benefits, you'll need statements for each of them. These include incentives, stock options, and golden parachute plans.
Property Appraisals
You may need to hire a professional appraiser to obtain appraisal statements for personal property. The mediator will request evidence of the current market value of all tangible assets, including motor vehicles, artwork, jewelry, antiques, and all other valuables.
Tax Returns
Bring copies of your state and federal tax returns for the past three years. Include copies of all 1099 and W-2 forms. If you or your spouse has a business, the past three years of corporate tax returns are also required. Additionally, you should expect to bring statements of your income for the past six months.

It isn't always easy to make arrangements for your own future care. Many people avoid estate planning matters because they simply don't want to think about dying or becoming incapacitated. Others may avoid visiting an estate lawyer in Baltimore because they feel they are too young to worry about that sort of matter. But the unfortunate truth is that accidents and illnesses can befall anyone at any time, regardless of age or current health. Talk to an estate planning attorney about creating an advanced medical directive.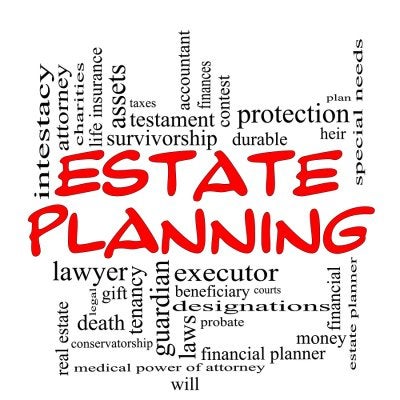 You can rest assured knowing that you've made arrangements.
Certain estate planning documents, such as wills, need to be updated from time to time. Usually, an advanced medical directive only needs to be done once. After you've completed this document, you may feel some peace of mind knowing that this important estate planning task is finalized.
You will receive the medical care you want.
Advanced medical directives empower individuals to choose their own medical care, even after they become incapacitated. This document will specify exactly which type of care you do and don't want to receive in the event you fall into a coma, require life support, or otherwise experience some sort of calamity. With this document, you can spell out your wishes pertaining to life support, end of life care, palliative care, and organ donation. You can also use this document to specify the types of care that you do not want administered to you.
Your relatives will be free of the burden of making decisions.
When a loved one becomes incapacitated, the burden of making decisions often falls to the closest family members. Deciding whether to keep a parent, sibling, or other loved one on life support or not can be an impossible choice to make. By establishing an advanced medical directive, your loved ones won't be forced to make these difficult decisions and they won't face the possibility of regret.
You will reduce the possibility of family conflicts.
It is not unheard of for a family to be torn apart over a disagreement about what an incapacitated loved one would have wanted in terms of life support or other medical care. You've spent a lifetime caring for and cherishing your family. You can preserve family bonds by spending a little time with an estate lawyer to create an advanced medical directive.

Individuals who were adopted often have many questions about their birth parents . It isn't always possible to uncover the identities of the birth parents, especially if it was a closed adoption. However, the first step is to consult a lawyer in Baltimore. A lawyer can guide you through the process of filing consent for contact and a waiver of confidentiality with the Department of Social Services. If your birth parents have also filed this paperwork, then the identities can be disclosed. In many cases, however, mutual consent is not given.
Watch this video to find out what you can do if the adoption was closed and mutual consent is not given. This professional explains that you can have a lawyer petition the court to open the records. In the petition, you must provide compelling reasons why the court should open the records. For example, you may need information about your birth parents for medical reasons.

Paternity plays an integral role in several areas of family law, including the provision of child support and the rights to visitation and input in important decisions regarding upbringing, health, and schooling. If you are concerned about paternity issues or seeking a parenting plan following a divorce that allows both parents to remain active in your child's life, paternity mediation in Baltimore can help. During mediation, several important parental rights and responsibilities can be discussed and decided upon without the need to seek a court ruling on these matters.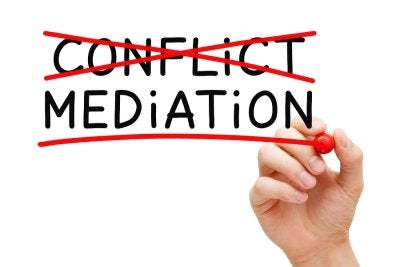 Issues Addressed During Mediation
When a child is born to unmarried parents or when a couple with children opts for divorce, each parent inherently retains certain rights and responsibilities under family law. Regardless of whether both parents wish to actively co-parent the child or whether one parent retains the majority of the decision-making power, certain issues must be resolved such as child support, visitation, custody, medical care, and education. These issues can be discussed and resolved in private with the help of a mediation lawyer to ensure both parents are on the same page regarding rights and responsibilities. If the child's paternity is in question, paternity mediation can also determine which parent should be responsible for the costs of paternity testing .
Benefits of Paternity Mediation
Seeking mediation to resolve paternity issues or come to an agreement regarding child care and child support is beneficial for several reasons. Mediation helps to foster cooperation between parents whenever possible, improving their relationship and fostering the ability to collaborate and reach agreements or address issues in the future. The process of mediation is also less costly and takes less time to reach a solution than taking the case to court. Mediation allows both parents to take an active role and get the answers they need while working toward an agreement that is best for the parents and the child, rather than requiring the parties involved to follow the mandate of a judge that has no personal stake in the situation.