Business disputes can arise over many situations, including miscommunications, disagreements over verbal contracts, and conflicts within your employee pool. Handling business disputes through litigation can be a costly and drawn-out process; by contrast, mediation can help conflicting parties reach an agreement much more quickly, often at lower cost. Knowing what to expect from business dispute mediation in Baltimore can help you better determine whether the mediation process is right for you.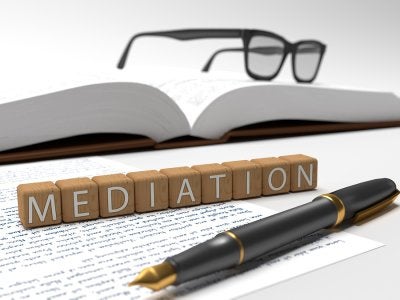 The Role of the Mediator
When you seek business dispute mediation, you and the party with whom you have a conflict will meet with a mediation attorney. This mediator will serve as an impartial third party to help you reach a resolution that is satisfactory to both parties. Prior to your mediation session, you may have the opportunity to speak with the mediation attorney in person or over the phone without the other party present, allowing you to present your side of the story. During mediation, the mediator may take either an active or a passive role, depending on your preferences.
The Process of Conflict Resolution
Mediation is a beneficial conflict resolution process , allowing both parties to discuss and reach a solution in private without the oversight of the public or a judge and courtroom staff. Depending on the type of mediation you prefer, your mediator may simply listen to both parties and point out the pros and cons of the potential solutions offered with complete neutrality. Alternatively, your mediation attorney may take a more active role that involves structuring the discussion and proactively guiding both parties toward a conclusion. Mediation can involve both joint sessions, during which all parties and their attorneys are present, as well as private caucus meetings, which allow each party to meet with the mediator privately as the process continues. Caucus meetings allow the mediator to evaluate both sides of the issue and make better-informed suggestions during joint sessions, and all information discussed during a private caucus remains confidential. Once a solution has been reached, your attorneys will use this information to draw up a legally-binding agreement.