One of the benefits of estate planning with an experience estate attorney in Baltimore is finding ways to help your beneficiaries avoid probate. Probate is long and expensive, and if you don't set up your estate properly, your assets could be tied up for an extended period of time. Fortunately, an estate lawyer can help you use legal tools that let you pass property to your beneficiaries outside of probate, saving considerable time and money. Here are some of the strategies that can be useful in protecting your assets from probate.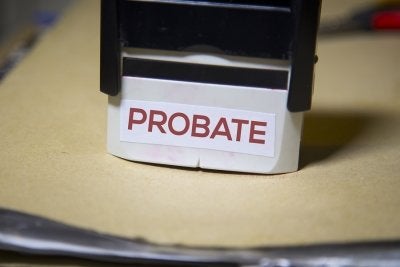 Joint Property Ownership
You can use the right of survivorship to prevent a property from entering probate by owning it jointly. Jointly owned properties automatically pass to the co-owner upon the death of the other owner, with no need for probate. Typically, your estate lawyer will create a legal document that sets out the joint ownership and the right of survivorship. Although married couples usually have joint property ownership, the agreement doesn't have to be between two spouses. Anyone can create a joint property ownership agreement with any person they wish to inherit the property without having to deal with probate.
Death Beneficiaries
There are certain types of financial accounts that allow you to name a beneficiary to inherit the account when you are gone, thus passing outside of the will and the associated probate process. These accounts include payable on death (POD), transfer on death (TOD), and retirement accounts, including traditional and Roth IRAs and 401(k) accounts. However, keep in mind that an surviving spouse often has a right under the law to some portion of your retirement accounts, so even if you don't name him or her as the beneficiary, they may automatically receive a least a portion of them. Your estate planning lawyer can help you plan accordingly.
Revocable Living Trusts
Revocable living trusts let you transfer assets to a trustee while you are still alive, with the right to cancel the trust at any time. The trustee becomes the owner, so the property can no longer be included in your estate and will not enter probate upon your death. The trustee will then distribute the assets as instructed by you in documents prepared by your attorney.