Paternity plays an integral role in several areas of family law, including the provision of child support and the rights to visitation and input in important decisions regarding upbringing, health, and schooling. If you are concerned about paternity issues or seeking a parenting plan following a divorce that allows both parents to remain active in your child's life, paternity mediation in Baltimore can help. During mediation, several important parental rights and responsibilities can be discussed and decided upon without the need to seek a court ruling on these matters.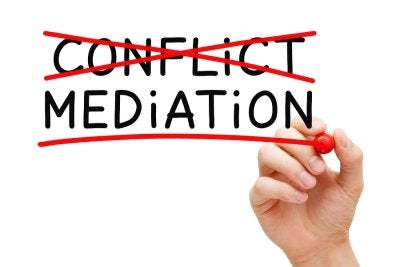 Issues Addressed During Mediation
When a child is born to unmarried parents or when a couple with children opts for divorce, each parent inherently retains certain rights and responsibilities under family law. Regardless of whether both parents wish to actively co-parent the child or whether one parent retains the majority of the decision-making power, certain issues must be resolved such as child support, visitation, custody, medical care, and education. These issues can be discussed and resolved in private with the help of a mediation lawyer to ensure both parents are on the same page regarding rights and responsibilities. If the child's paternity is in question, paternity mediation can also determine which parent should be responsible for the costs of paternity testing .
Benefits of Paternity Mediation
Seeking mediation to resolve paternity issues or come to an agreement regarding child care and child support is beneficial for several reasons. Mediation helps to foster cooperation between parents whenever possible, improving their relationship and fostering the ability to collaborate and reach agreements or address issues in the future. The process of mediation is also less costly and takes less time to reach a solution than taking the case to court. Mediation allows both parents to take an active role and get the answers they need while working toward an agreement that is best for the parents and the child, rather than requiring the parties involved to follow the mandate of a judge that has no personal stake in the situation.