In the state of Maryland, a child is a minor until he reaches the age of 18, after which he is considered an adult. If you have a minor child under the age of 18, naming a guardian or custodian in your will is an important step toward ensuring he is cared for by an individual you trust in the event that you pass away before your child reaches adulthood. Regardless of whether you have already written a will in Baltimore or are preparing to complete this important task, reviewing or determining your choices for guardian and custodian is important for your child's future.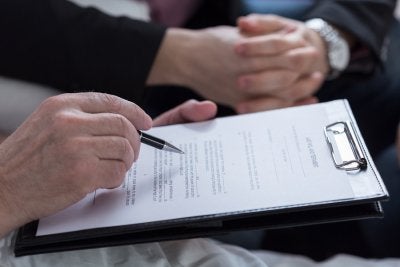 Designating a Guardian
A guardian is an individual to whom your child's care is transferred if both parents pass away. Naming a guardian in your will means you want this person to care for your child as if they were a parent until your child is no longer a minor. Guardians perform all parental duties, including making decisions regarding a child's upbringing, education, religious teachings, and medical care, so it's important to choose a person that you trust with your child's wellbeing. It's also important to note that if the individual named in your will is not your child's surviving parent, your wishes could be overridden in court and custody provided to the remaining parent if a judge feels it is the best situation for your child.
Designating a Custodian
Because minor children cannot inherit property or financial assets, you should also name a custodian in your will to handle your child's inheritance until he reaches a certain age or meets a specific milestone, such as graduating from college. The individual named in your will as your child's guardian can also serve as his custodian, or you may choose a different person to handle your child's finances and assets as the custodian. Thus, if you feel the person you want as your child's guardian is not the best individual to manage his inheritance, you can opt to name a different custodian to protect your child's financial future.