Making the decision to adopt a child is a joyous occasion, but the process itself can often be tedious and confusing. If you intend to adopt a child, you can make an appointment with a lawyer in Baltimore who handles adoption cases. Your lawyer can walk you through the stages of the adoption process and provide legal representation if any problems arise.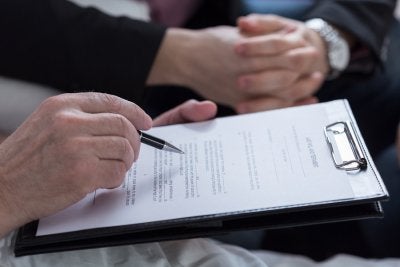 Requirements
The requirements to adopt a child in Maryland are not unnecessarily strict. However, an adoptive parent must be at least 21 years of age. Adoptive parents may be single or married. If married, then both adoptive parents will be joined to the petition unless the couple is separated or the other parent is not legally competent. It is not necessary for adoptive parents to be affluent; however, they must have the financial means to provide for the child. Adoptive parents may be renters or homeowners. It is required to complete a 27-hour home study course before adopting a child through a public agency.
Consent
Under Maryland family law, the legal guardians of the adoptee must provide consent for the adoption. The legal guardians may be the birth parents or the adoption agency. If the court has terminated parental rights, then only agency consent is required. If the adoption is an independent adoption, the adoptive parents must obtain the consent of all legal guardians. However, the consent of only one parent may be needed if the other parent cannot be located, does not object to a published notice of adoption, and has not been in contact with the department for a certain length of time.
Petition
A lawyer will file a petition for adoption with the court, which will likely include supporting documents. Once the petition is filed, the court will send a notice to all of the involved parties and their attorneys.
Hearing
During the hearing, the judge will decide whether to grant or deny the petition for adoption. If it is an independent adoption, the court might require an investigation prior to granting the petition. If the matter is being facilitated by a private adoption agency, then the agency will need to submit a report prior to the hearing. During the hearing, the judge will consider whether the petitioners are fit to be adoptive parents, whether all necessary paperwork has been completed, and whether being adopted is in the best interests of the adoptee.