It's often assumed that a last will and testament will be followed to the letter, regardless of the personal preferences of the surviving family members. But in fact, will disputes are not as uncommon as you might think. If you suspect you are about to become involved in a will dispute, you should consult an estate planning lawyer in Baltimore without delay. Certain situations may be more likely to lead to a challenge of the will than others.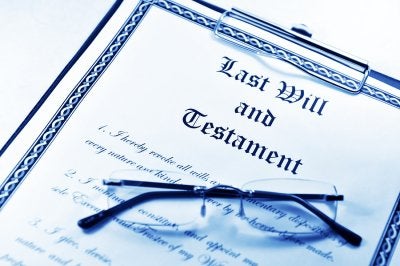 Multiple Marriages
Divorce and remarriage can be contentious situations after death as well as during life, particularly if the first marriage produced children. Sometimes, it is discovered that the decedent left the entire estate to the last spouse that he or she married. In turn, the inheriting spouse may leave the assets to his or her surviving children. The children from the previous marriage may become disgruntled that they were not named as beneficiaries in the will. These children may decide to contest the will, perhaps by claiming that the spouse from the second marriage coerced the decedent into signing a new will.
Disinherited Children
Deciding whether or not to leave children an inheritance can be a highly sensitive choice. It is the right of the testator to decide exactly how his or her assets will be distributed. In some cases, individuals prefer to give their entire estate to charities, rather than to family. While this is certainly a legally allowed decision, the children or other family members who are disinherited may raise objections to it. Testators may try to avert future will disputes by writing a letter that explains his or her choices.
Disparate Inheritances
A similar situation is when one of the beneficiaries receives a significantly larger inheritance than the others. Sometimes, a testator will decide to leave a larger portion of the estate to an adult child who served as a primary caretaker of the testator. In other cases, the testator may leave a larger inheritance to the family member who is most likely to be financially responsible. Again, this is a legal right of the testator, but it may lead to future conflicts.