Can Creditors Harass Me After I File Bankruptcy?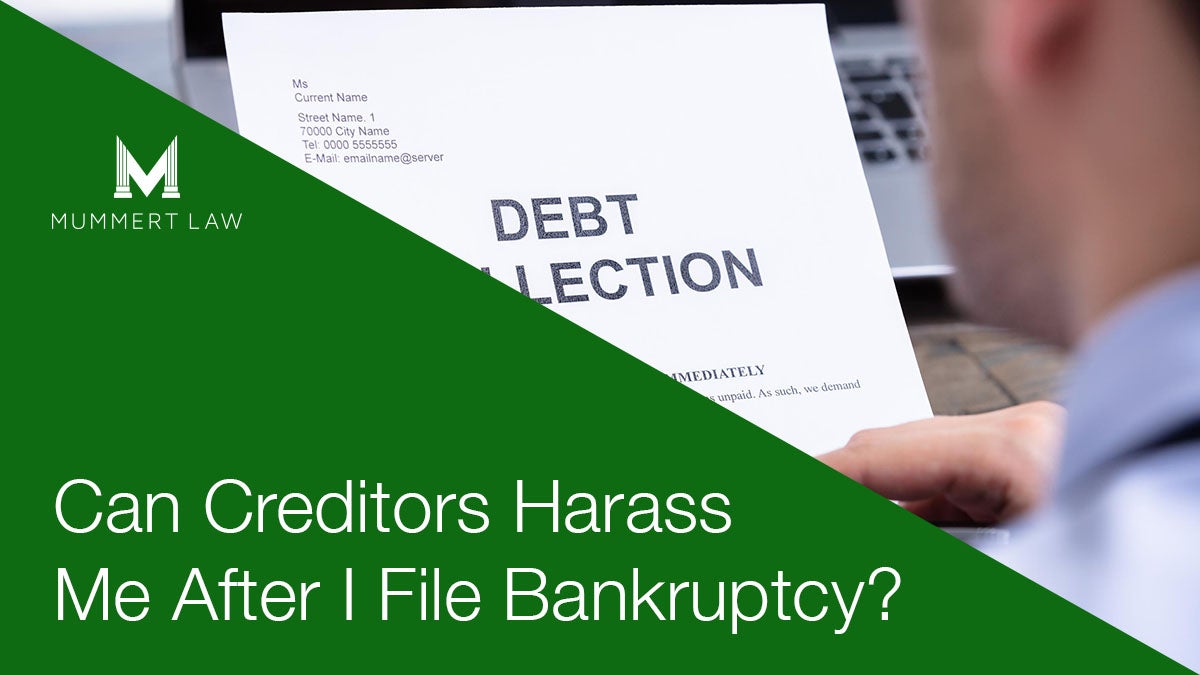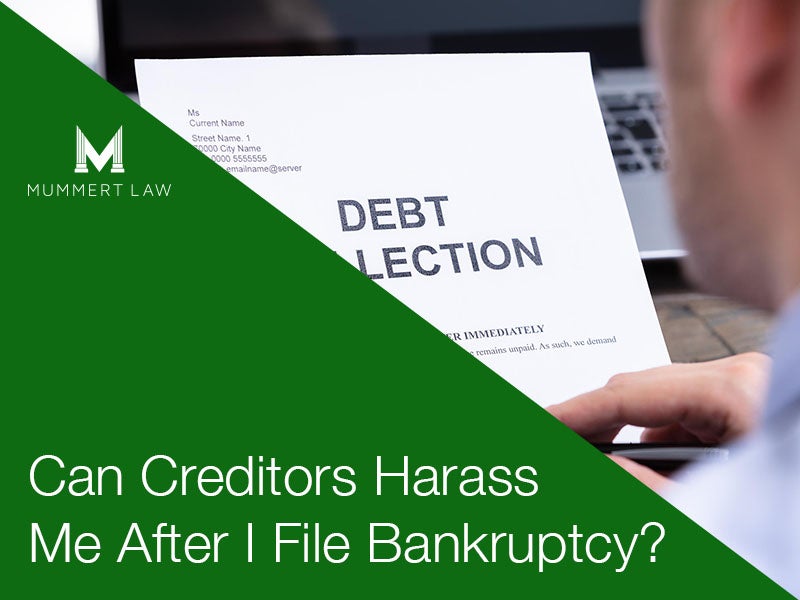 Bankruptcy offers a solution to financial problems, allowing you the possibility to get back on track and create a fresh start. But once you file, you may be asking yourself various questions, including, "Can creditors harass me after I file for bankruptcy?" Generally, creditors cannot continue to contact you regarding your debts after filing for bankruptcy, though there are exceptions.
The Automatic Stay
Right after you file for bankruptcy, an automatic stay is usually imposed.
What is an Automatic Stay?
An automatic stay briefly prevents collection agencies, creditors, government entities, and others from tracking down debtors for the money you owe. Therefore, creditors can't contact you upon filing to collect your debt, such as credit cards and other unsecured debts. The automatic stay will typically end at the close of the bankruptcy case or if the debts are discharged.
Exceptions to the Automatic Stay
There are several exceptions where creditors or agencies can collect pre-bankruptcy debts. Those include obligations associated with:
Criminal cases
Certain child support actions
Specific eviction cases
Note – The automatic stay doesn't apply to debts you incur after filing.
Requesting to Lift the Automatic Stay
A creditor may request that the bankruptcy court lift the automatic stay, but this typically only happens if:
The creditor has collateral-secured debt (e.g., a house or car)
The creditor could lose money if they're forced to wait until the completion of the case
What Do You Do if Collection Agencies Violate the Automatic Stay?
If no exception or lift applies, and the court hasn't ended or changed the automatic stay, then a creditor's attempt to collect is often a violation of the order. The following are ways you can manage collection agencies who contact you about your debts.
1. Ensure your creditor list is complete and accurate when you file.
The clerk of court notifies any creditor that you list when you file that a bankruptcy petition has been filed. This list lets collectors know they cannot call you or attempt to collect the debt without permission from the US Bankruptcy Court.
2. Inform the collector that you've filed for bankruptcy.
Often, creditors are unaware of your case, and this step alone will typically cause them to correct their violation. Also, share with your creditor if you're working with an attorney. They should make any future communication with your lawyer instead of you.
3. Report the actions to the bankruptcy court.
Notify the bankruptcy court if the collection agency doesn't stop and correct their violation. The court could sanction the agency if the collector's actions were willful. The action is deemed willful if:
The order was in place and violated
The creditor knew of the filing and ignored the court's order or failed to take corrective action upon learning of the case
The collection agency acted with intent
4. File a lawsuit against the creditor.
If the collection agency continues to violate the automatic stay, it could also violate other state or federal laws. You can file a separate lawsuit to obtain potential penalties or damages.
If you are considering filing bankruptcy or have already filed and are being contacted by creditors, Mummert Law can help! We are available for a consultation. We'll sit down together, evaluate your position, and determine how to proceed. So don't go it alone when it comes to bankruptcy. Make your appointment with Mummert Law today!