When you hire an estate planning attorney in Baltimore , it is important to ask the right questions so you can make the best choices for yourself and your heirs. There are many different things to consider when make an estate plan, so it can helpful to prepare your questions in advance so that you don't overlook anything. Consider adding these questions to your list for your meeting.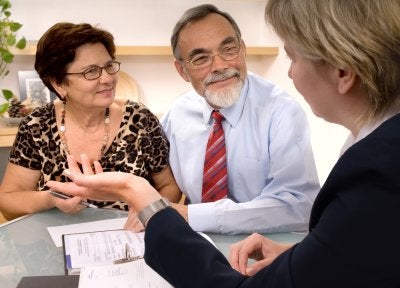 What kind of experience do you have?
Estate law can be extremely complex, and it changes frequently. It is important to hire an estate lawyer with experience in the field, rather than an attorney who is simply willing to make a plan for you. The advice and information you get from an experienced attorney is invaluable, and by working with an experienced estate lawyer, you can feel better about the decisions you're making and how they will impact your heirs.
Can you help me with a trust?
Not all estate planning attorneys are willing or able to help you establish a revocable or irrevocable trust, so if this is one of your goals, ask your prospective attorney up front if he or she can manage your request. There are many advantages to setting up a trust and using it in place of a will for some families, so ideally, your attorney will help you decide if a trust is right for you and assist you in setting it up.
Is it possible to avoid probate?
Many people who are making plans for their estate wish to avoid probate for their heirs if it is possible. Going through probate is time-consuming and costly, and can cause conflict within the surviving family members. Ideally, an estate planning attorney can guide you towards options, like trusts, that can limit the probate process. If it isn't possible to avoid probate, ask your attorney if he or she will be available to guide your heirs through the process.